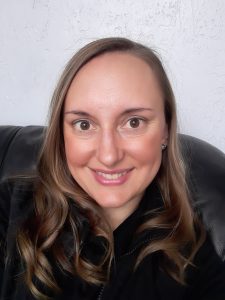 Contact Bridget: 
Cell: 724-787-3280
Office: 724-686-3962
Bridget was born and raised in Westmoreland County. She grew up running around family farmland hunting for turtles and crayfish with her siblings and cousins, riding dirt bikes, and snowboarding. Bridget attended Westmoreland County Community College before transferring to Pitt to get her bachelor's degree in Psychology, and then following with a master's degree in Occupational Therapy. She developed a passion for natural health and went on to also become a Certified Natural Health Professional after her children struggled with health issues and or their development when they were young.
Presently, Bridget works throughout Westmoreland County a few days per week helping children from birth up to age 3 on their development; she feels it's an honor and a blessing to be there for exciting "firsts" and memorable moments! Real Estate too brings a similar level of excitement and that is one thing that drew her into it—buying a first home, selling a home to move on to another chapter in life, buying a larger home to accommodate a growing family, finding an accessible home for special needs or an aging adult, or whatever the need may be! Bridget and her husband—who works in construction—are currently also working towards
investment properties to further develop their interest in renovations as well—it's an activity that they enjoy doing together. They also look forward to having their children help out too, so that they can learn valuable life skills. Bridget would be delighted to help you on your journey with Real Estate!